I've developed a daily practice that's really helping me get through this era.  It's called reading magical books.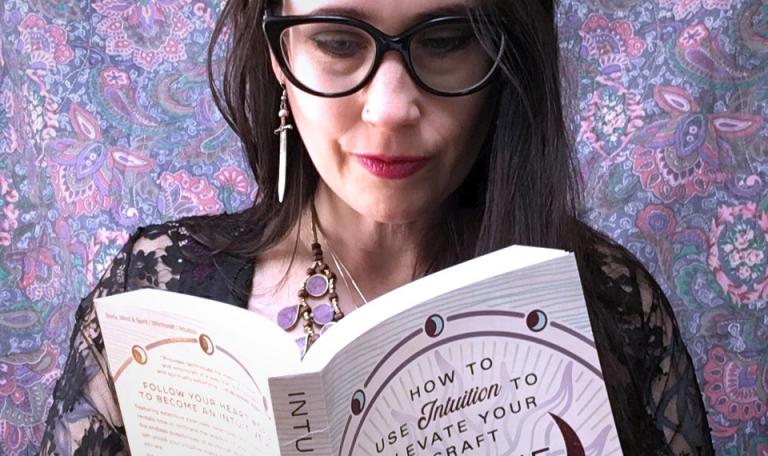 I've always been a big reader, but this COVID era has made me opt for something lazier.  Yes, it's our old friend television.  I can watch tv without paying attention, while I'm checking my instagram account, playing with the cat, and doing all kinds of things.
There's nothing wrong with watching tv, but I was using it as an escape.  In other words, I wasn't being very present.  In a time when the whole world is running from their shadows, I know I'm not alone.  But tv was barely helping me.  I was denying the reality of the situation in favor of several hours of binging.
After doing some shadow work, I realized what I wanted most at this time was connection with spirit and love from my friends.
There are a lot of things outside of my control, but I could certainly work on those two.  I was in communication with friends, so I focused on spirit connection.  For that, I looked no farther than my bedside table.
If you're anything like me, you have stacks of books you haven't read yet.  Does this sound familiar?  I decided to make my way through these magical books, several at a time.  What happened next is pretty magical…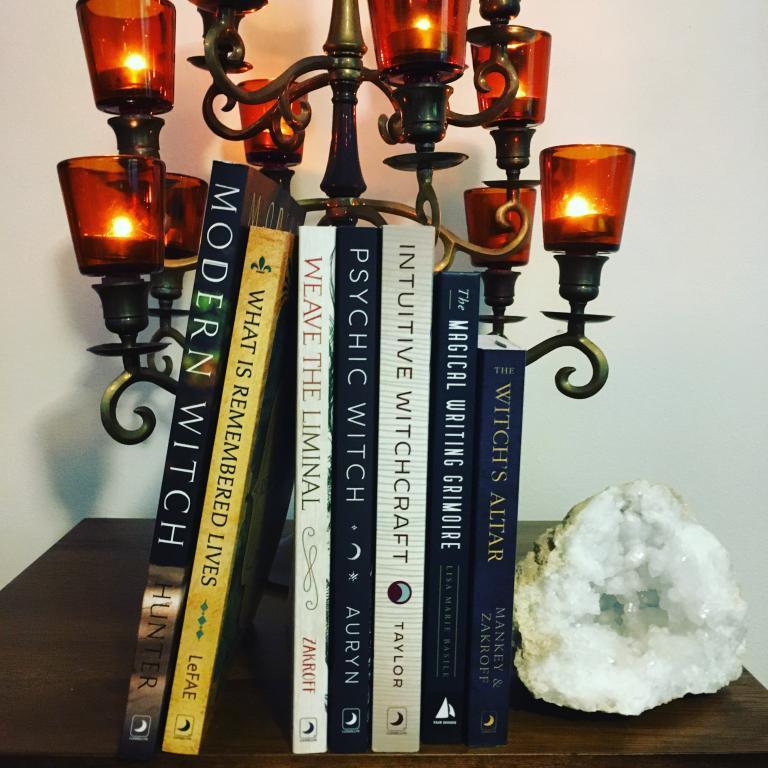 I started to become more present.  Even though my mind was far away, walking through Keldan's Crooked Path, or getting lost in the aromas of Gwion's Magic of Food, I was more present while I was reading than I was at most other times.
Reading about these things sparked images within my mind.  I made connections I had never thought of before.  I felt a spiritual well inside of me fill to overflowing upon reading an advance copy of Lilith's book Water Magic.  Likewise, my body reacted sympathetically whenever I read about someone's encounter with a spirit or a deity.  I started having countless spiritual experiences without even leaving the couch.
There's something so magical about reading.  It's mentally transporting, and in such a different way than television.  After I read a good book, I feel as if I have more mental space.  My mind feels expanded and more capable to handle adversity.  Science even tells us that we create new neurons when we read.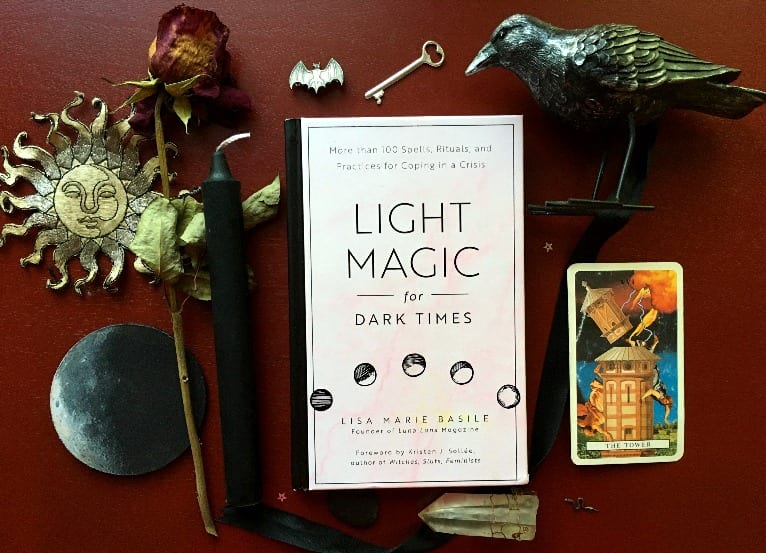 If you define magic as a change you make in accordance with your will, then reading is a magical act.  In this era, it's one of the best things we can do for ourselves.
I highly recommend picking up a book or ten.  Reading is especially nice before going to sleep, and it's a way to reduce interactive-screen time too.
I'm still working my way through my stack, but I have an inkling that I'll be working on the stack for a while, especially because it keeps growing.  This is a good thing because it means I'll keep growing too.
Please be sure to share your love of reading with a review.  Just a couple of minutes and a few words can really help authors reach a much broader audience.  Just think–your love of reading could even change the world!
Much love and many thanks!  Stay safe, my friends.
patheos